Started making some trees yesterday and got some assistance from my little buddy Ben! I learned these techniques from the Central Carolina N Scale Modelers clinic at the train show a couple weeks ago. Using some Poly Fil fiber, hair spray, flat black spray paint, various dried floral material, and a special blend of ground foam material we built over 25 trees in just about 2 hours time.
Method 1
~ Poly Fil, dry floral material, floral tape, flat black spray paint, hair spray, and ground foam material. Coat some hair spray onto the armature and then stick the Poly Fil on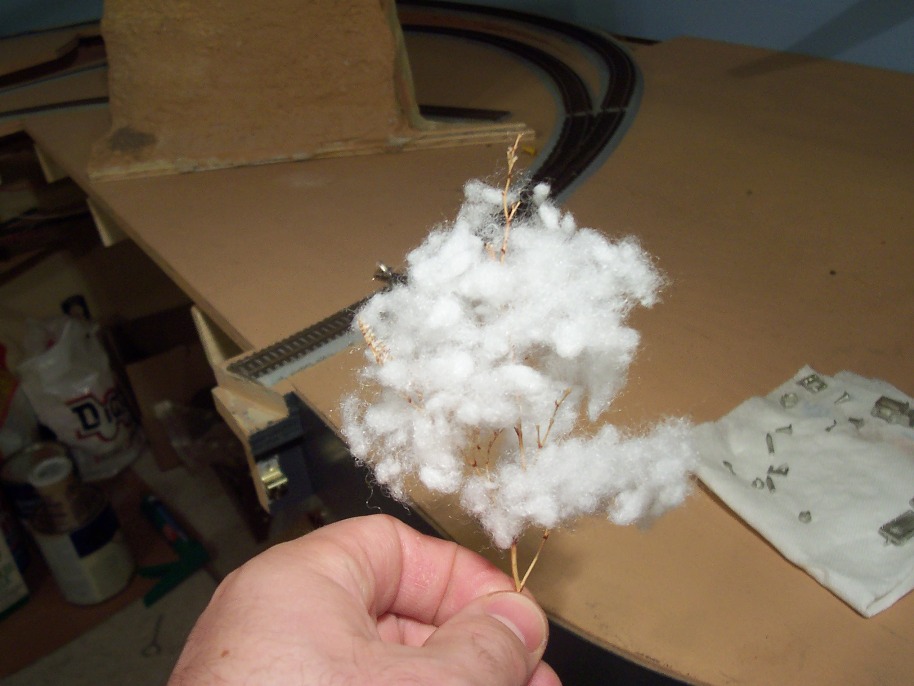 Then spray on some flat black spray paint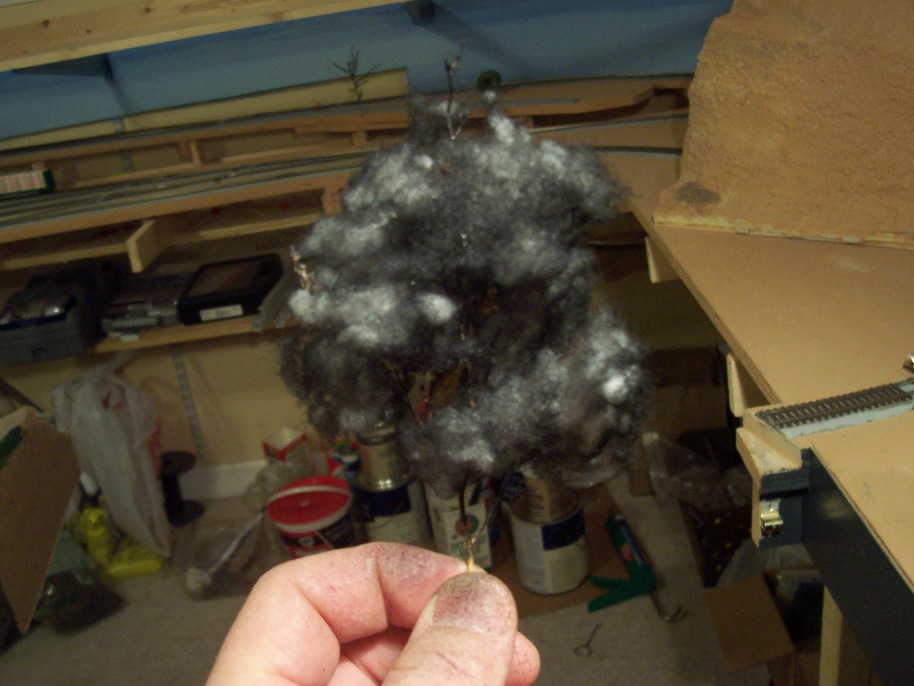 Then apply some hair spray and coat with some ground foam material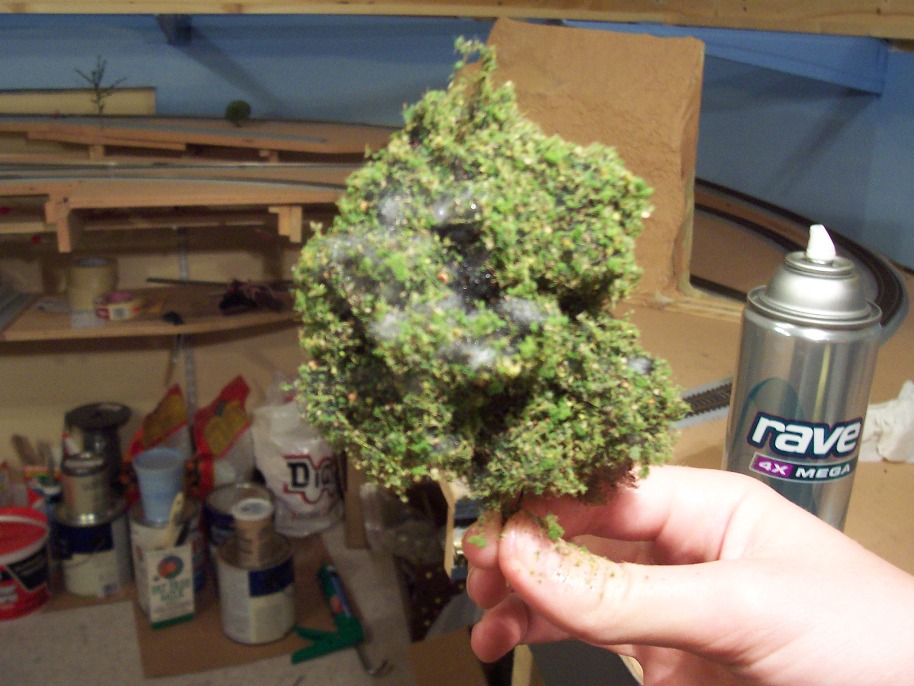 I will add that after this last photo was captured we applied more hair spray and then added more ground foam blend, but you know, those white areas do look like tent catipillars invading the tree! 
Method 2
~ Dried floral material, hair spray, ground foam material. Cut the specified dry floral material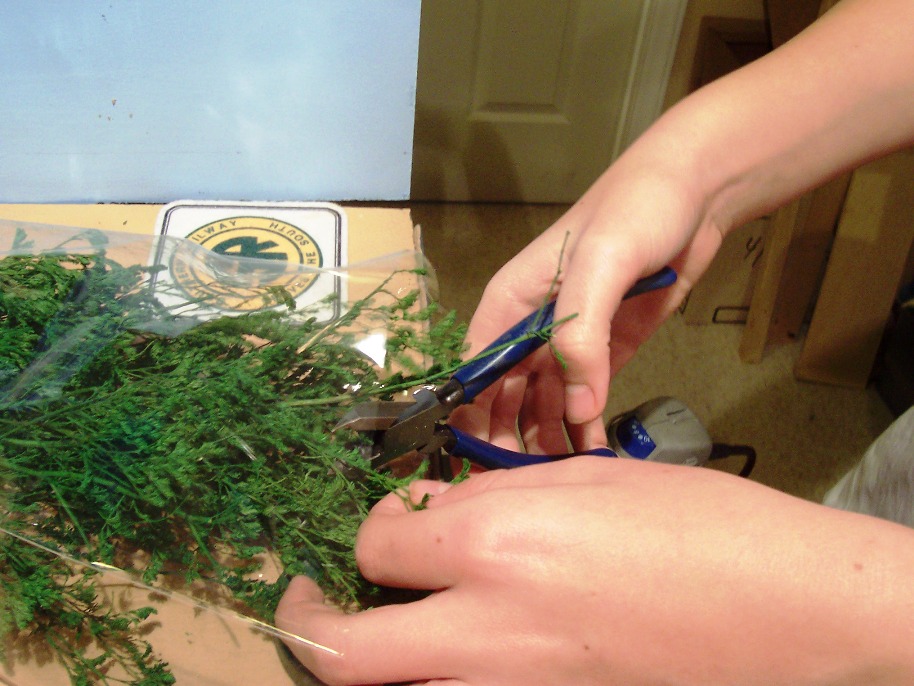 Coat with some hair spray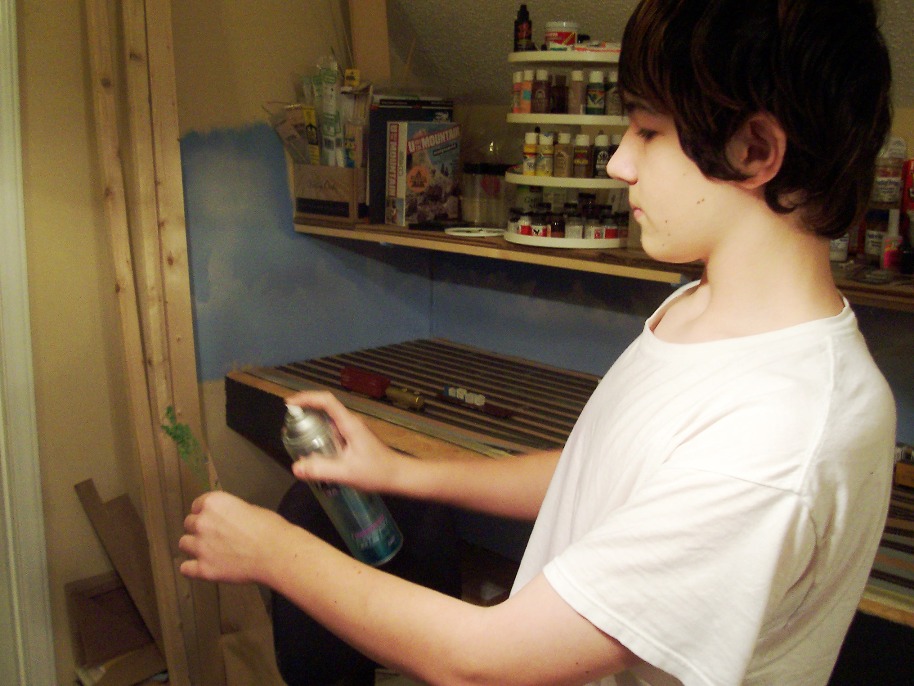 Then roll in the ground foam mix
Shake excess and hang to dry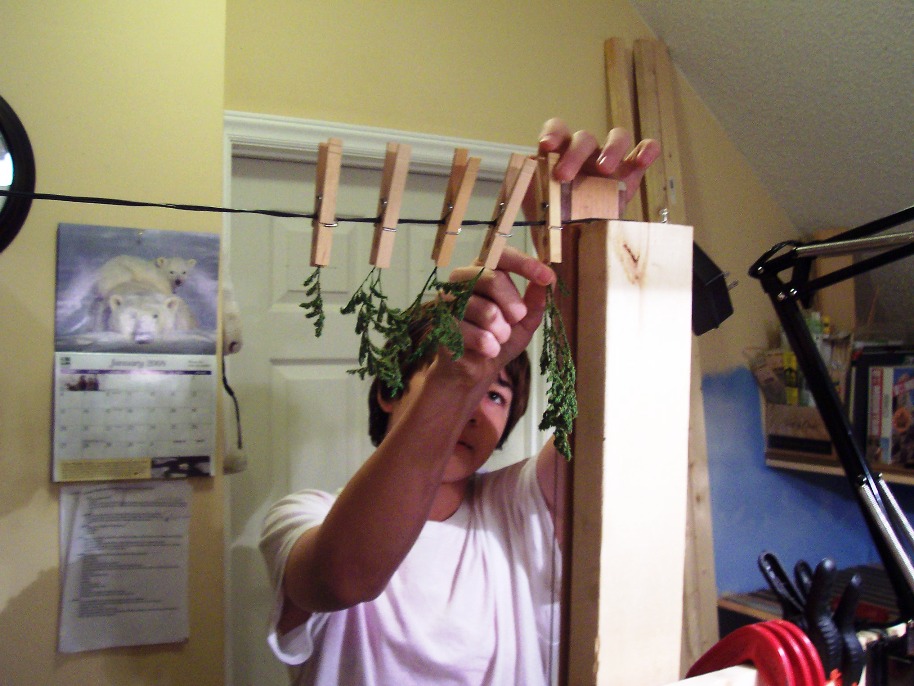 Some of the finished trees will dry on the foam sheet too
And the forest starts to grow (needs more fertilizer)
....and the scene starts to take some shape, looking like a grade crossing now. Twenty-five down......five thousand to go!