I finally read the manual on the digital camera and learned how to set the f-stop aperture to take advantage of depth of field. I set the manual AF speed to 22 on the camera to accentuate the depth of field on the layout images. Last night using the tripod I was able to capture about ten images around the locomotive servicing facility area, and then today I also played around with a few of them on Photo Shop and set up multiple background option layers with the Prime Mover subject.
Prime Mover Subject 
Original Image
Image with mountain background
Image with fall Appalachian Mountain background
Image with city background
Image with tank farm background
Southern Locomotive Subject
Original Image
Image with Cades Cove Mountain background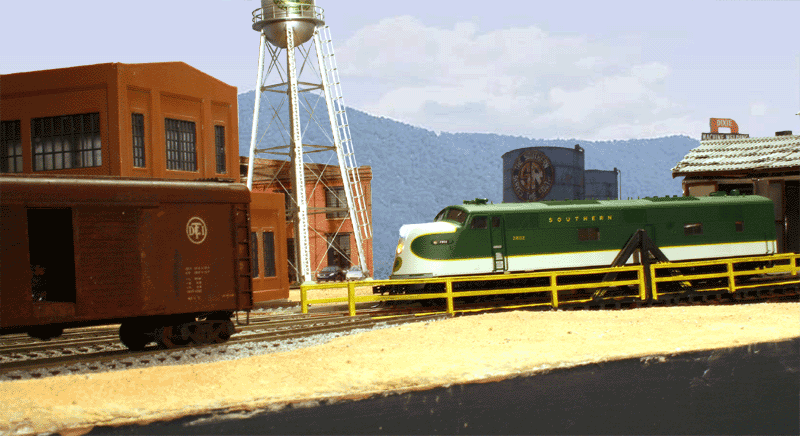 This study also gives me ideas about what printed backgrounds will eventually be placed on the Masonite backdrop for the layout.